Share This
About Mr. Sid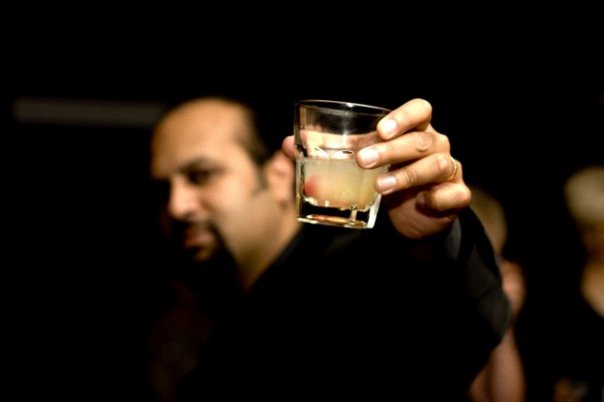 Thanks for stopping by my website.  Since 1997, the Lounge has always been evolving and averaging 2 redesigns a year.  This website is a reflection of my life and as such this website is many different things to different people.   If the following questions and answers don't provide the information you  need, feel free to contact me.
Who Are You?
My name is Siddhartha Shankar Deb.  Most people call me Sid, and occasionally Mr. Sid.
What do you do?
I do many things…I am an artist…an illustrator that is currently working as a User Interface Artist in the video game industry. (Eventually I'd like to work as a Concept Artist.)  I was a web designer for ten years and often help on website projects for friends.  I did print and graphic design for  a few years as well.   I am a musician, an electric guitarist and composer working on an album of original music.  I was a bartender and emcee at a karaoke bar.  
Video Games?  What games have you worked on?
Yes. I am  a UI Artist.
The Sims Medieval (EA)
The Sims Medieval: Pirates & Nobles (EA)
The Sims 3  (EA)
Guitar Hero: Van Halen (Activision)
Dimenxian (Mind Control Software)
Stomping Grounds (Mind Control Software)
Where can I see your artwork?
here: http://mrsidslounge.com/gallery
Where can I see your user interface designs?
here: http://mrsidslounge.com/archives/category/uidesign
Do you do commissioned artwork?
Yes I do. Contact me to discuss your project.
Do you still do web design?
For roughly 9 years I designed websites and flash animations for various clients.  I worked at 11 or 12 dot coms and start-ups as an employee or consultant.  I am no longer taking clients on for this kind of work.   These days I only work on sites for myself, friends or family.
Who Are You Not?
I am not the same Siddhartha Deb who has written several fiction novels.  Please do not contact me about adapting his novels into film (this has happenned before). Also,I have NOTHING to do with the MrSid geographic information systems. So please do not contact me regarding job leads, internships or industry contacts. (Yes, this has happened before as well!)