We watched two fantastic films this weekend: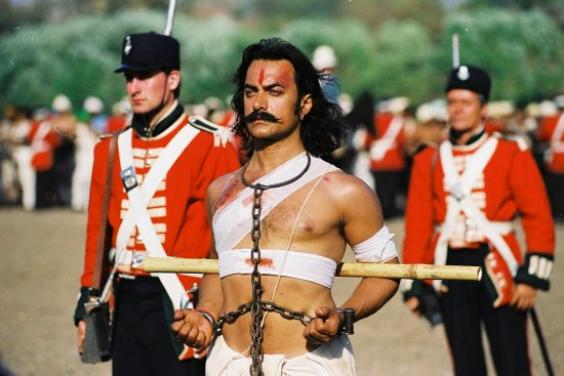 The Rising – The Ballad of Mangal Pandey – is a spectacular Bollywood historical drama about the Indian Rebellion of 1857. Also known as the Indian Mutiny. This is another Aamir Khan production and if you've seen his 2001 Oscar nominated hit Lagaan – Once Upon a Time in India you already know he doesn't do anything half-ass.
Khan plays Mangal Pandey who ignited the flame for Indian Independence. The film centers around the unusual friendship between a Sepoy (Indian soldier) and his Scottish commanding officer played by Toby Stevens ( he played the villain in the last Bond flick – Die Another Day). The movie is in Hindi and English with subtitles. Go see it!
March of the Penguins – is a National Geographic produced documentary narrated by Morgan Freeman. It follows Emperor Penguins as they travel inceredible distances to find a mate and bring new offspring into the harsh conditions of Antarctica. The ice formations are gorgeous and the penguins are amazing just doing what they've been doing for eons. Educational, and with some genuinely emotional moments this movie should not be missed!