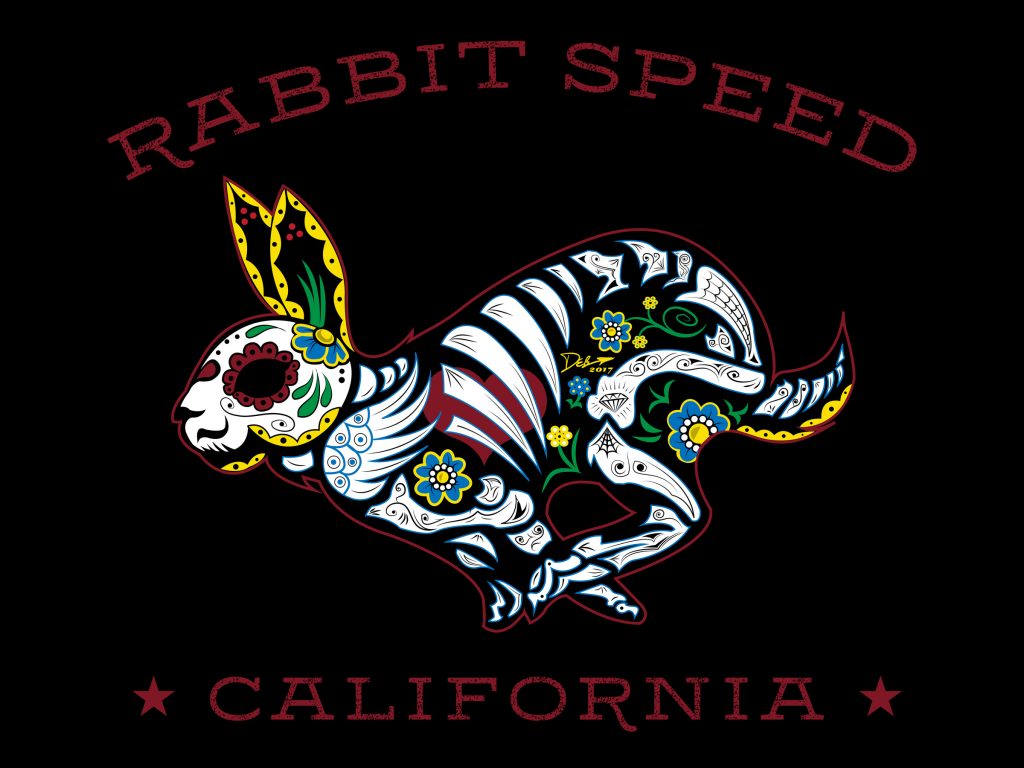 Dia de Los Conejos. Adobe Illustrator, 2017.
My latest Rabbit Speed design is inspired by Mexican folk art of Dia de Los Muertos (Day of the Dead).  Perfect for riding down California's El Camino Real or racing through the Land of the Dead!
I've got clothing for  men, women, and kids, as well as stickers and more available from my various online shops:
This and more of my art can be seen in my gallery.
Stay tuned for more art!