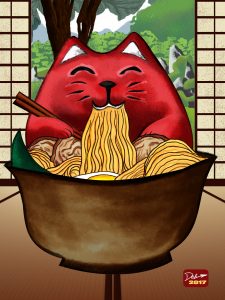 Sushi Cat is my "sequel" to Ramen Cat.  This time he's enjoying an assortment of nigiri sushi.
Pencil, Adobe Photoshop & Illustrator. 2017
Here are a few thumbnail sketches I did before picking a direction and blocking out the basic shapes in Illustrator.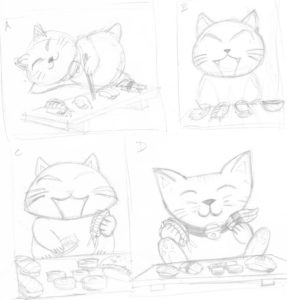 I've got a variety of merch available!
Prints, housewares and more  available at Society6
T-shirts and more for the men, women and kids at  TeePublic and Threadless.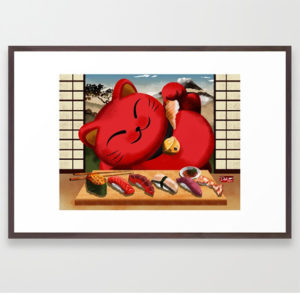 Stay tuned for more artwork!
Sushi Cat and more of my art can be seen at my gallery.