This piece is a happy accident that happened while trying out some new art techniques.   I recently saw a video of one of my favorite artists, Adam Hughes, demonstrating how he uses gray Copic markers with pencils and inks.    I like to paint digitally in Photoshop, and painting a piece in grayscale generally cuts down a lot of painting time.  (Since you've laid down the proper values you can use almost any color palette and everything will look right.)
The Copic markers are a lot of fun to work with. They're basically like playing with watercolors in pen form.  Here you can see the 3 stages of this piece: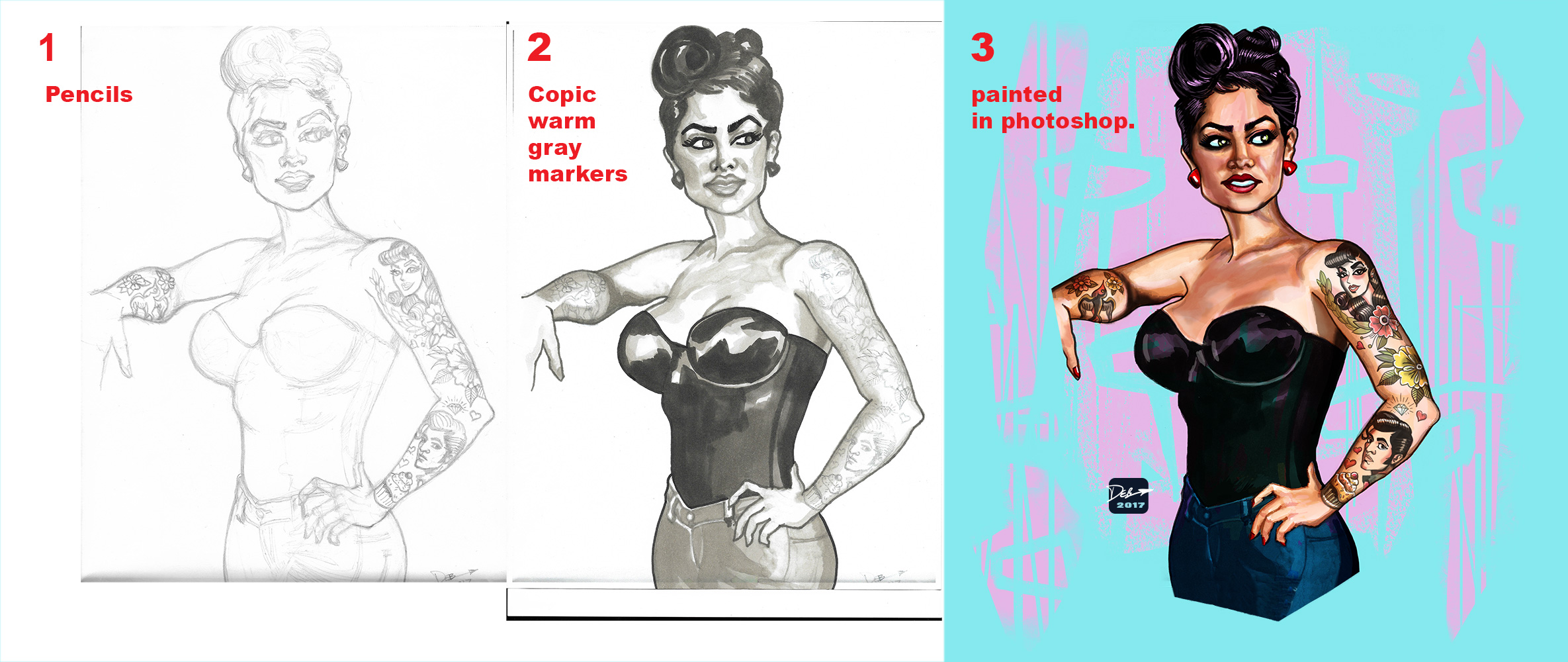 I worked off of photo reference for her pose and clothing, but i ended up changing her face, hair and tattoos.  In some ways I wish I had planned this piece better.  I did the sketch for practice and because the photo was cropped I didn't bother drawing in the rest of her right hand. I could have, but I was actually thinking of just throwing this sketch away.   Since it was meant to be disposable I decided to try out the Copic markers and was pleasantly surprised by the results.  So I decided to mess around in Photoshop and see what would happen.  I kept rolling the dice and didn't expect to like the end results.    The lesson here is always finish the anatomy drawing!
I've got t-shirts, prints, notebooks, mugs and more available at:  http://tee.pub/lic/xnDLjwocRRs
As usual – this and more of my art can be seen in my gallery.  Stay tuned!