I'm not sure where the idea of Ramen Cat came from but the original sketch took me about 15 minutes.  I actually did it at work while taking a short break! Here's the original sketch: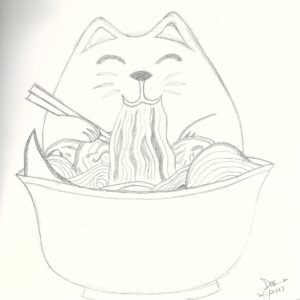 Want Ramen Cat in your life?  I've got t-shirts, prints and more below: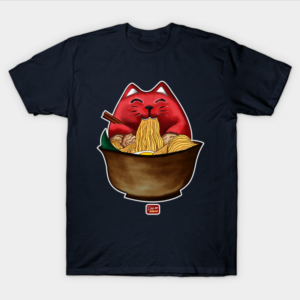 T-shirts available at Teepublic.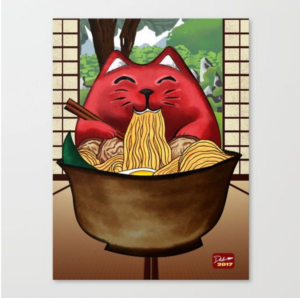 Prints, clocks and other products are available at Society6.
Finally, as usual stay tuned for more art.  Ramen Cat and more can be seen in my gallery!