Last night Kristen, Alan and I got some yummy Vietnamese food for dinner then headed on to the Great American Music Hall for some rock and roll. Side note: Opening act Stellar Moments (featuring the singer and drummer from L7) were awesome.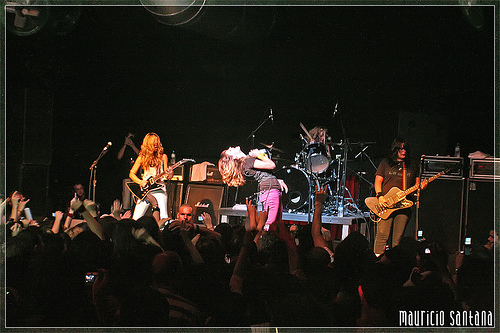 The Donnas got a lot of love from the San Francisco audience especially because they're originally from the area (Palo Alto). Having last seen them live 2 years ago, one thing was obvious from the beginning of their set – The Donnas are a much heavier band now!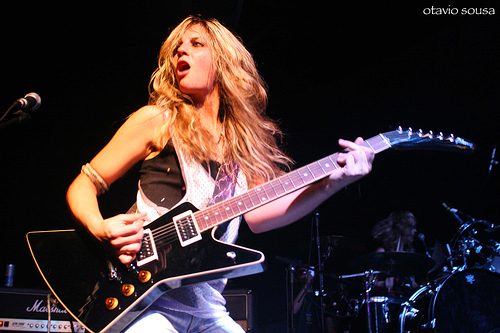 These beautiful ladies not only have the hard rock attitude but they've got the chops to back it up. The riffs are heavier, bass and drums tighter and the result was an evening of kick-ass hard rock. One of the best songs of the night was a cover of Ratt's "Round and Round" during the encore. That was one fo the best shows for me this year, and I can't wait for The Donnas to return.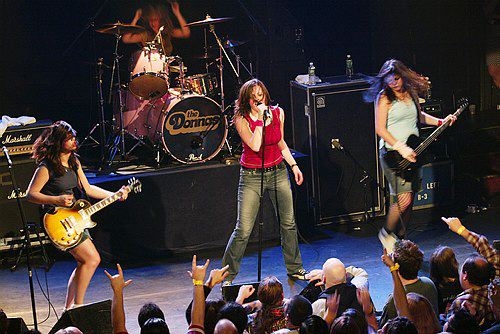 Oh yeah, pick up the new album "Bitchin'" – because it uh… rocks.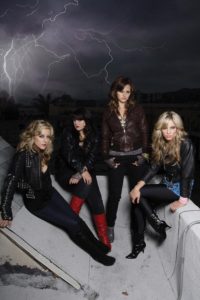 \m/